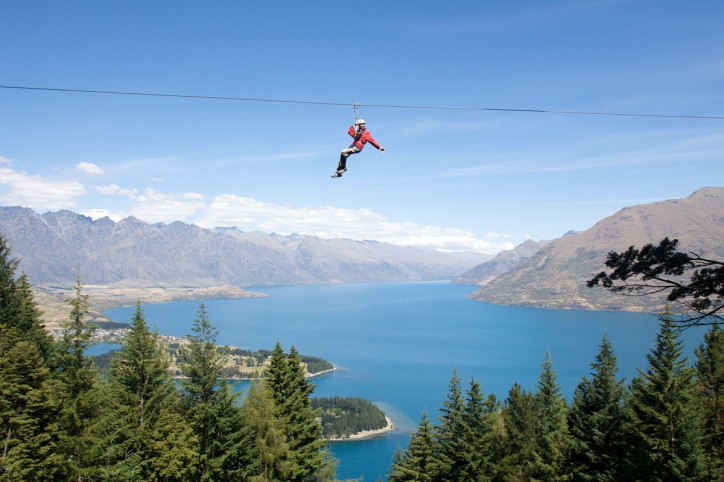 The sun is shining, the leaves are changing and everything seems a little brighter...here's 3 reasons why zipping's best in spring!
1. THE COLOURS
What better way to see the explosion of colour that spring brings us than zipping across line 4, with a view of stunning Queenstown below you and the spring breeze blowing through your hair (or helmet)!
Red, pinks and vibrant yellows give the town a whole new feel and certainly make for the perfect photo from above, just have your camera at the ready.
2. THE NATURE
One thing's for certain in spring, an abundance of local wildlife awaken from their winter naps and begin to explore what the new season has brought.
Our planting efforts have helped restore more and more of the native beech forest surrounding the course and this is the perfect place for any avid nature lover. Be especially sure to look out for the Keruru on tour, they love foraging for berries in the trees.
If you're super keen to check out more of New Zealand's wildlife then why not try our Zip & Kiwi combo and learn more about our native birds with a visit to the Kiwi Birdlife Park.
3. THE PROMO!
One of the best parts of spring is of course our special spring promotion!
Just use our promo code 'SPRINGSKI' when you book your tour online and you'll save $15 off the original tour price. The offer applies to both our Moa and Kea tour but only lasts until 31st October so make sure you book soon.