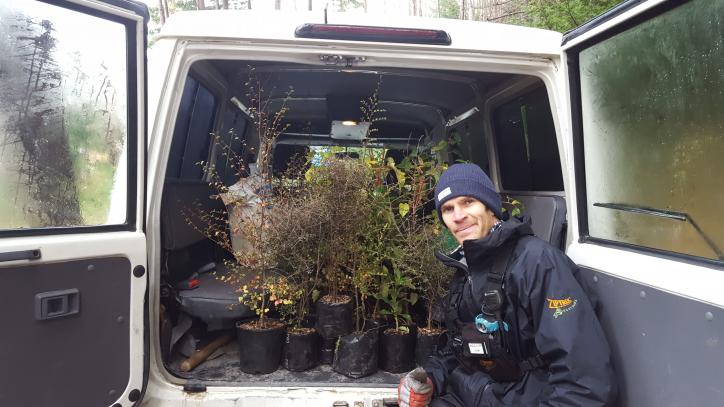 ZIPTREK ARE PROUDLY SUPPORTING THE KEA CONSERVATION TRUST!
With Conservation Week being a unique New Zealand event that gives the whole nation the opportunity to shout about their conservation efforts. Whilst the country's nature has experienced several challenges in recent years we have made significant steps in restoring and protecting NZ's unique natural heritage.
Ziptrek have been involved in many conservation projects around Queenstown in recent years from the Wakatipu Reforestation Trust and The Branches Trust to the Queenstown Trails Trust and Paper 4 Trees. And this year is no different, we're going to be getting out and about to support the local community and improve the local environment.
We also set up and monitor stoat and possum traps on course to rid the area of predators which eat native plants and ground-loving birds such as kea. The 'kill count' sits at over 120 to date.
During Conservation Week this year our guides and team behind the scenes will again be getting involved with planting trees in partnership with Kiwi Birdlife Park as well as on our own course, alongside Wilding Conifer clearing (invasive Douglas Fir Trees) .
All new this year, we are going to be supporting the Kea Conservation Trust who are tasked with protecting these sociable and highly intelligent, native birds. As part of this initiative, we will be asking guests to donate $2 for each of their tour bookings and getting guides to monitor the local area, particularly up around Ben Lomand where Kea have previously been spotted.
Kea Conservation Trust co-founder Tamsin Orr-Walker says funding is essential in helping identify kea nesting grounds, rescuing injured birds or dealing with those with a high lead content.
The unique birds have evolved over time to enjoy high levels of interaction with humans, but they'll happily eat anything that takes their fancy, including building materials or lead shot, or ground-based pest control baits.
"The Wakatipu kea population is not well understood at the moment," says Tamsin. "Where Ziptrek is on Ben Lomond there's potentially a breeding pair of kea, so funds raised will be used to help research sightings and monitoring."
Not only that, our friends at Kiwi Birdlife Park are going to be releasing a Kea that they recently rescued and nursed back to health. This is going to be one of the most exciting events of the year and we hope there are many more success stories like this one ahead!