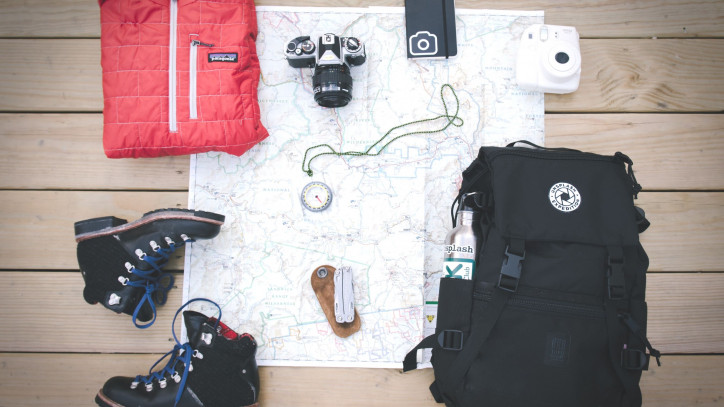 We all want to have a positive impact on the communities and environment we visit when we travel. Did you know that one of the easiest ways to lighten your impact starts before you've hopped on the plane, or even left the house?
That's right – reducing your carbon footprint and waste while travelling can be as simple as making a few sustainable swaps when packing your suitcase.
Here are our top tips for packing sustainably for your next trip to Queenstown:

Lighten Your Load
When it comes to packing sustainably, less is always more – overpacking not only increases your carbon footprint, but it can also be a burden to carry around.
Forget Fast Fashion
It may be tempting to go on a pre-trip shopping spree, but it's likely you, or somebody you know, already owns the outfits you need for your holiday.
Avoid splurging on cheap fast fashion items and consider bringing or borrowing versatile, high-quality clothing that can be worn in multiple combinations.
Remember Your Reusables
Don't forget that small swaps – like packing reusable containers/coffee cups, cloth shopping bags and refillable water bottles – can make a big impact on your trip impact and help minimise waste on the go.
Go for Biodegradable
When selecting toiletries, choose products that are made from natural and biodegradable ingredients. This not only helps reduce waste but also keeps harmful chemicals away from the environment.

By following these simple tips, you can help to reduce your carbon footprint and minimize your impact on the environment while enjoying all that Queenstown has to offer.
Whether you're exploring the stunning landscapes, participating in low-impact activities (like ziplining with Ziptrek Ecotours!), or simply here to relax, it's easy to make your trip to Queenstown a sustainable and memorable experience!