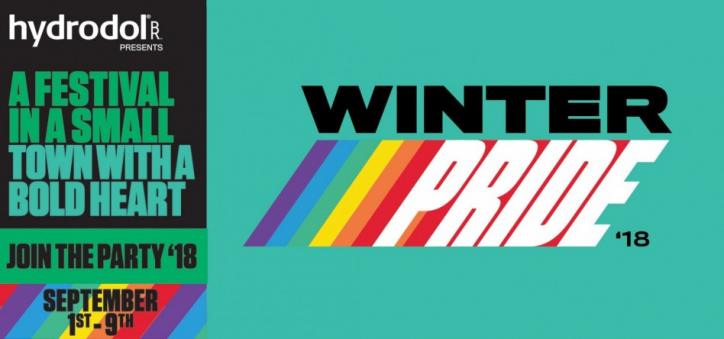 ZIPTREK ARE PROUDLY SUPPORTING WINTER PRIDE 2018!
Flying the rainbow flag while flying like a bird through the trees above Queenstown is a New Zealand must-do.
The resort town's leading zipline company is celebrating love, community, diversity, visibility and inclusion with its support of the largest winter pride event in the Southern Hemisphere.
Ziptrek Ecotours is taking on the colours of the LGBTTQ+ community as it supports Winter Pride week, starting this Saturday (September 1).
Ziptrek has proudly supported Gay Ski Week for the past seven years (run by previous incumbents Mandy and Sally Whitewoods) and is taking that support to the next level for the newly-branded Winter Pride '18.
Winter Pride festival organisers Martin King and Mike Hughes have grown the festival to include a bigger range of off-mountain events, and Ziptrek has come to the party with three custom-designed tours for its visitors.
The first tour sold out within three days and several more were added with only a handful of places remaining on them,.
The Winter Pride tours include the chance to fly like a bird and zoom through the treetops on its new Kereru 2-line + Drop Tour which include a swooping 21m drop from one of its famed tree houses. In keeping with the colourful native Kereru or native wood pigeon, bedecked in hues of brilliant blue-green with a purple-bronze iridescence on the neck and wings, Ziptrek is putting on a dazzling display of colour to welcome its new visitors.
Winter Pride director Martin King says it values the investment made by local businesses to host one of the world's largest Winter Pride festivals.
"Ziptrek Ecotours is one of those businesses which has provided considerable support for Pride and LGBT+ values and we're delighted to have them on board as a partner to create memorable Pride experiences for our clients, for this year and many more to come," he says.
Ziptrek sales and marketing manager Nicky Busst describes Ziptrek as a progressive company and an open and socially-responsible employer.
"We're delighted to be providing our guests with the chance to see Queenstown from new heights and helping them 'find their wings' while they're here in town," she says.
"The Kereru Tour is full-on fun and adrenalin, so it's perfect for Winter Pride's Australian and Kiwi guests looking to round out their week of on and off mountain celebrations."