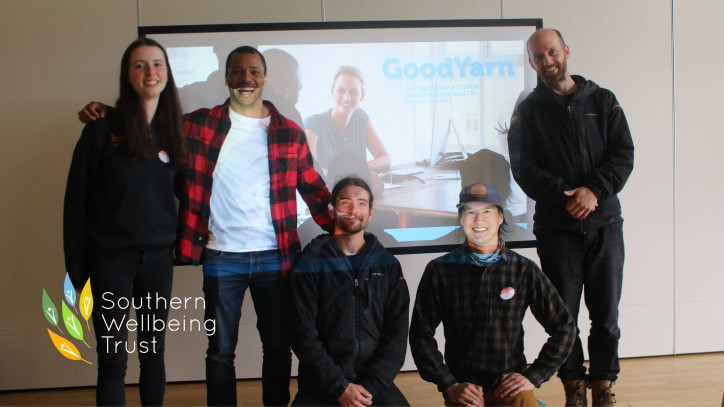 Ziptrek Ecotours is proud to be donating $7725 to the Southern Wellbeing Trust, a culmination of the Queenstown ziplining company's October #WellbeingForWhakatipu initiative.
In what continues to be extremely challenging times for tourism operators, Ziptrek Ecotours, well-renowned for its award-winning sustainability efforts, chose to turn its focus to boosting mental health and wellbeing locally, within the Whakatipu community.
Beginning 1 October during Mental Health Awareness Week, and running until 31 October, Ziptrek drove the #WellbeingForWhakatipu campaign, donating fifteen dollars from every direct Ziptrek booking within the month to the Southern Wellbeing Trust.
Anna Dorsey, General Manager of the Southern Wellbeing Trust says that the month has been a real win-win for the Trust and the community, "Our team has really enjoyed working with Ziptrek this past month on the Wellbeing for Whakatipu promotion. Our collaboration has helped to boost our community's wellbeing by supporting people to take positive action to stay well, plus the funds raised will be used to support more mental health education workshops for those who are needing extra support right now. So It's a great example of community helping community for all our benefit."
Through partnering with other like-minded local businesses, including The Exchange Cafe, Kiwi Birdlife Park and Nadi Wellness, Ziptrek was able to lead a series of weekly initiatives to engage and educate Whakatipu locals on the Mental Health Foundation's '5 Ways to Wellbeing'.
Ziptrek used its social channels to produce a weekly video series that encouraged the community to come together and Connect, Be Active, Keep Learning, Take Notice and Give.
Weekly activations engaged ziplining guests, the Whakatipu community and Ziptrek staff alike – coffee catch-ups to encourage Connection, a Tiki Trail treasure hunt to Be Active and the planting of over 100 trees to Give back, were just some of the ways Ziptrek helped promote wellbeing.

Business owner Trent Yeo noted, "our staff, our stakeholders and the broader community have been rocked by the events of the last eighteen months. A strong organisation is built upon the resilience of its people. Maybe we will come back in a year with more collaborators on Wellbeing for Whakatipu. Until then, we're proud to be supporting Southern Wellbeing Trust with their critical work."
Fifteen dollars from each direct Ziptrek booking during the month of October was donated directly to the Southern Wellbeing Trust, a total of $7725, to help to support community programs that protect and enhance mental health and wellbeing of the Whakatipu community.