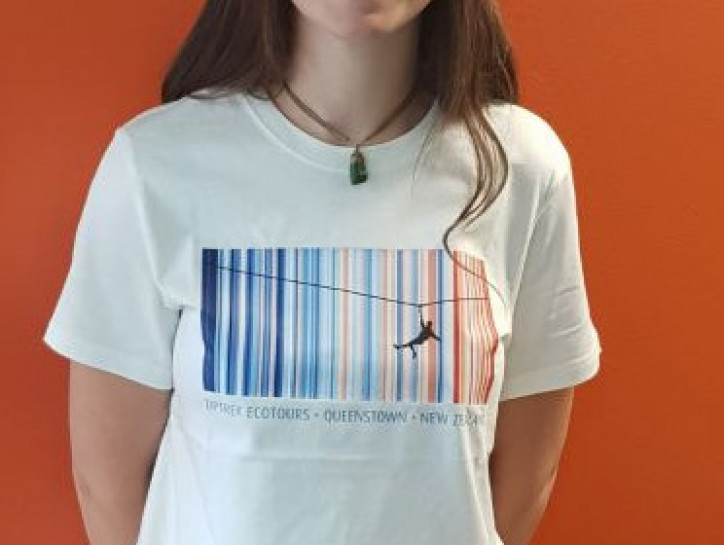 Ziptrek Ecotours is pleased to celebrate Christmas with a special announcement to you, our peers, friends and community. Ziptrek Ecotours is now officially "Zero Carbon Business", after an independent assessment done by the good people at Ekos for financial year 2018-19 with Ziptrek's total carbon calculation of 34.04 tCO2e. This allows our guests to now zipline carbon free!
This involved offsetting our carbon credits from the business operations by contributing to the Rarakau Rainforest Conservation Project in Southland. This is used for conservation management and landowner community development in Southland. We are looking to work with EKOS to hopefully have a reforestation and passive regeneration project closer to home in 2020.
Since the financial year 2019 began we have been ensuring all travel on flights with Air New Zealand are also now offset with our national carrier as part of our policy of travel, in line with their FlyNeutral carbon offset programme. We have also now chosen an electricity retailer Ecotricity which are 49% community owned, 100% renewable and also certified carbon neutral, to further increase our green partnerships.
The 5000+ trees/shrubs/grasses that we have planted on our site at Gondola hill or around the local area, thanks to Wakatipu Reforestation Trust are a bonus as they are not calculated in this scientific calculation as they are not 'carbon certified'. That is simply a bonus for the birds, bugs and biosphere.
However, Ziptrek Queenstown are looking at ways to continue to reduce their carbon emissions to begin with, by reducing the need to travel in the first instance. We have and will continue undertake webinar training sessions rather than the need to travel to these events and have included ways for our staff to be rewarded for biking to work rather than by driving. This is additional to the gravity fed activity and sustainable story we provide our guests and tell on each tour, allowing us to truly walk the talk.
Lastly, we are undertaking Future Fit, a global and open sourced sustainability framework that relates directly to the UN development goals. We hope to be one of the first businesses to do so in New Zealand.
All of these projects and policies are part of us trying to always do better, bringing our stakeholders with us towards this, our first official, zero carbon Christmas.
To celebrate this event we have produced a Tshirt with the warming stripes of New Zealand (1901-2018). Originally created in 2016 by Ed Hawkins, this graphic graphically shows rate of warming, country by country to illustrate historic data simply. We have adapted it for your zipping pleasure and to celebrate Ziptrek Ecotours taking its role seriously in the climate challenge that we face globally. It is printed in Queenstown locally, on organic cotton by AS Colour.
If you would like one then please go here to order now for Christmas.
Zipping responsibly (along with our whanau) in Aotearoa since 2009!
Meri Kirihimete