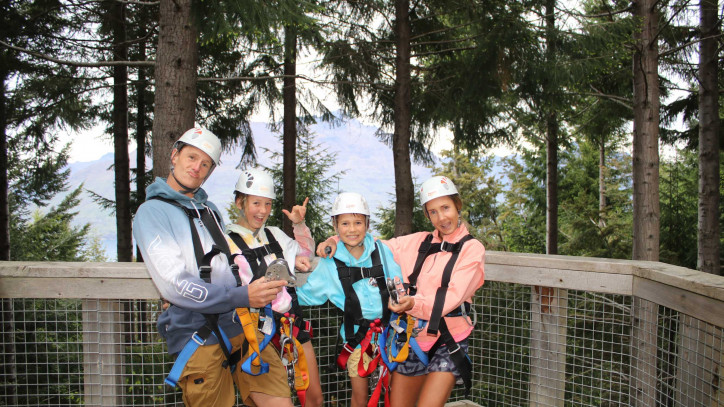 Ziptrek Ecotours has raised $7225 for Sustainable Queenstown during its annual Locals' Day fundraiser.

A record-breaking number of zippers took to the trees during the sell-out event on Sunday 13 November.

Southern Lakes and Central Otago residents were given the chance to experience the eco-exhilarating fun of ziplining high above Queenstown at a significantly reduced rate with 50% of proceeds ($25pp) donated to Sustainable Queenstown.

"We're blown away by the amount raised through Ziptrek's Locals' Day and are extremely grateful to have been chosen as the recipient charity," says Jess Larmont, Executive Officer of Sustainable Queenstown.

The donation will cover the costs of the charitable trust's upcoming 'Trust the Chef' food rescue dinner with KiwiHarvest. The event will raise awareness of food waste and food insecurity in the Whakatipu and act as an additional fundraising evening for both charities through ticket sales and a silent auction.

And it couldn't have come at a better time.

"Both our charities have had funding cuts recently so this support from Ziptrek and our local community is so heartwarming and will contribute to the mahi we do in Queenstown Lakes," says Larmont.

Ziptrek's Executive Director and Owner, Trent Yeo was delighted by the turnout. "We want to thank everyone who got behind our Locals' Day and helped to support two important community organisations that drive our town," he says.

"Nothing like some record breaking fundraising to get our community excited about the return of travel to Queenstown Lakes!"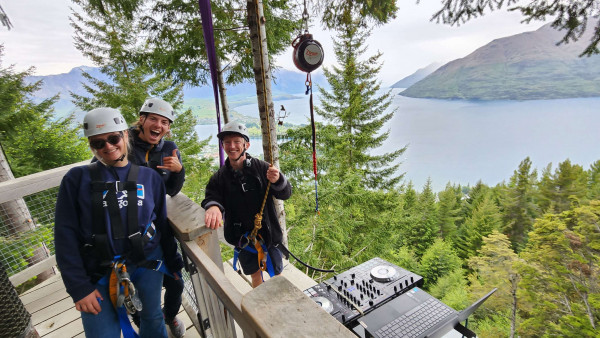 Local DJ LJGroove entertained guests on the treehouse deck.