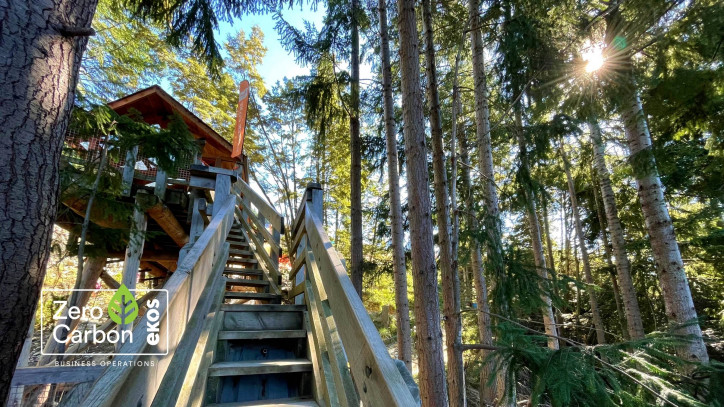 As Queenstown's first carbon-zero certified tour operator, Ziptrek has an unwavering commitment to a zero-carbon future.
In 2019, Ziptrek Ecotours was Queenstown's first certified zero-carbon tourism business.
For the third year in a row, in 20/21, Ziptrek is proud to have achieved Zero Carbon Business Operations Certification with Ekos.
Our 20/21 business operations carbon impact was measured as 11.15tCO2e (tonnes of carbon dioxide equivalent) or, 1.35kgCO2e per guest.
We offset 100% of the CO2 emissions we produced by purchasing certified carbon credits that support the growth and protection of permanent indigenous forests in Aotearoa. This year, we have chosen to support the Kānuka Hill – Uruwhenua Native Regeneration Project near Golden Bay.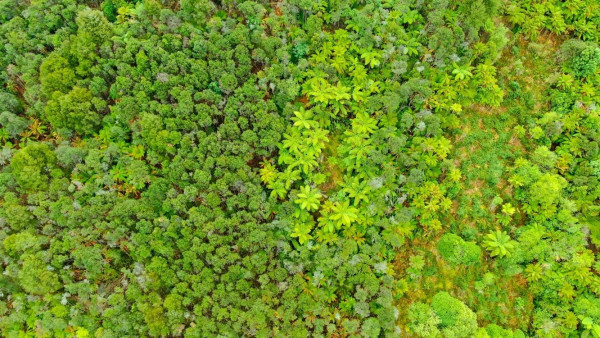 Uruwhenua Regenerative Native Forest. Image credit: Abel Tasman AquaTaxi
So why do we do it?
Manaaki whenua, Manaaki tangata, Haere whakamua.
Care for the land, care for the people, go forward.
Sustainability is at the core of what we do at Ziptrek Ecotours. We exist to educate guests around sustainability whilst facilitating an engaging activity in a beautiful environment. We strongly push our sustainable and regenerative ethos to our stakeholders; our staff, customers, suppliers and local community.
We're committed to becoming leaders in this field and encouraging our peers to follow suit.
How do we do it?
Each year, with the support of Ekos, we meticulously measure our carbon impact from business activity including fuels, company vehicles, purchased energy, electricity, waste to landfill, inward freight and business travel.
In FY 2018/19, our initial benchmark year, we were estimated to have produced 42.56tCO2e (tonnes of carbon dioxide equivalent).
According to a 2019 Environment NZ report, the average Kiwi produces 17.4 tonnes per year. This shows that our carbon emissions as a company are so minute, we can operate 365 days per year, serve tens of thousands of guests (pre-Covid) and still produce less carbon per annum than two individuals.
Our 20/21 recertification shows we produced only 11.15t CO2e in this period. Equivalent to 1.35kgCO2e per guest, this figure is significantly lower due to COVID-19 and other carbon reduction initiatives we've implemented as a company.
What does this mean?
In comparison, the average running shoe is estimated to generate around 12.5kgs of carbon dioxide emissions. A one-way flight from Auckland to Los Angeles is estimated to have a carbon footprint of 1.7 tonnes per traveller.
Ziptrek Ecotours' emission and offset summaries are available here:
20/21 summary – view.
19/20 summary – view.
18/19 summary – view.
Learn More
Want to learn more? Check out 'Let's Talk About Carbon' – our 6-part series demystifying some often-complex concepts and sharing tips on how you can work to reduce your own carbon footprint.
Watch the first ep here.